Overcoming the CMMC Readiness Chasm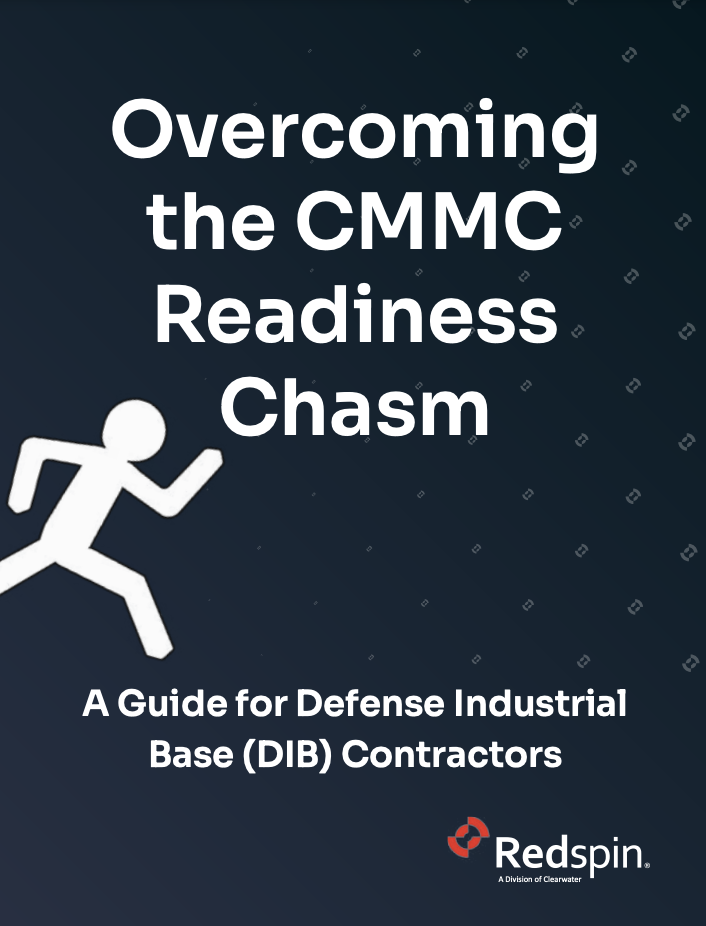 A Guide for Defense Industrial Base (DIB) Contractors
Over the past few years, Redspin has observed a noticeable trend among Defense Industrial Base (DIB) contractors. Many of them do not have a comprehensive, common understanding of the Cybersecurity Maturity Model Certification (CMMC) program, its background, and the key players involved. This book aims to provide clarity to the DIB space by covering:
The history of the CMMC initiative, its purpose, and its significance in safeguarding information
The relevant regulations that apply to DIB contractors and their subcontractors
Explanation of key acronyms within the CMMC ecosystem and their meanings
Consider this guide as a quick reference to help you, and all DIB contractors identify the next steps in your CMMC journey.
Author:
Robert Teague, CCA
Sr. Manager, CMMC Services