White Papers
Overviews, how-to's, and in-depth CMMC guides on industry topics developed by Redspin's CMMC, cybersecurity, and compliance experts.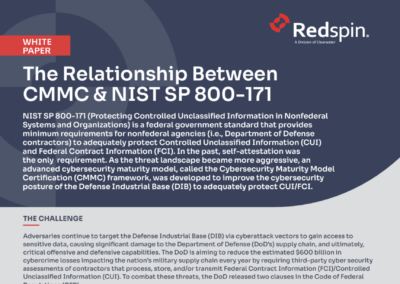 The Relationship Between CMMC & NIST SP 800-171
This white paper examines the connection between the CMMC and NIST frameworks, including the differences, and how CMMC is mapped to NIST.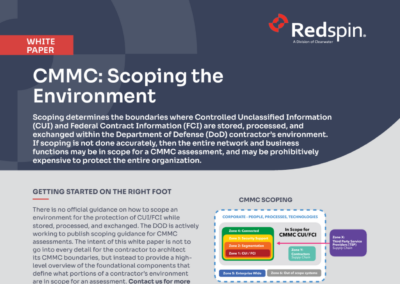 CMMC: Scoping the Environment
The significance of scoping in defining the limits for storing, processing, and exchanging CUI and FCI in a federal contractor's environment.
Securing The Nation's Defense Industrial Base
Get started with Redspin Today
Be Ready. Be Resilient. Validate.
Subscribe to our newsletter